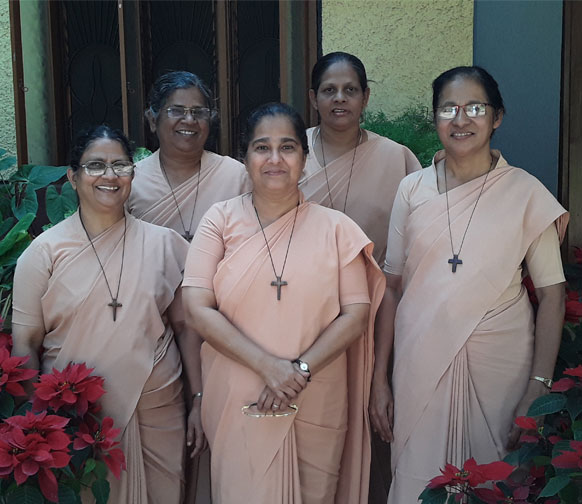 Welcome To FSM
The Vine of God planted by Marie Virginie in the foundation of lively faith, unpretentious and determined will could not but spread its branches beyond the frontiers of France.
Soon the Franciscan Servants of Mary felt themselves called to leave for India.
It was at the invitation of Bishop Henri Prunier, then the Bishop of Salem, that then the Superior General Mother Marie Suzanne with her deep faith and dauntless courage accepted to send six sisters to work in the Diocese of Salem, at Krishnagiri, a little village in then Salem district. The six valiant missionaries: Mother St. Cesaire, (who on disembarking said that she would never return to France and kept to her word) Mother Marie Eugenie, Sr. Antoine Marie, Sr. Isabelle, Sr. Marie Francois and Sr. St. Paul set foot on Indian soil on…
Read More
Sr.Reetha Paul
Superior General
Superior General's Message
Dear Sisters and Friends,
Today more than ever we hear and experience un predicted and shocking news and realities;
Natural and man made catastrophes. When these things take place elsewhere for many of us it remains only media information or a prayer intention.
Read More
Provincial's Message
Dear Friends,
Greetings of peace & Joy to you in the name of our Lord Jesus Christ.
Today we begin the season of Advent, in the liturgical year. In the Gospel reading of the 1st Sunday of advent Jesus prophesied about the Chaos that would take place in the world …
Read More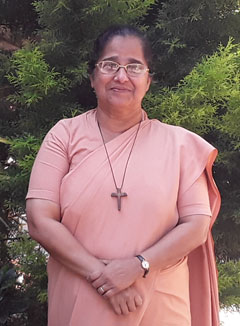 WHO WE ARE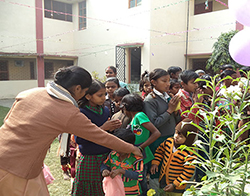 A religious group of women committed to living the Gospels in fraternity with all creatures,
…in SIMPLICITY
…SEARCHING FOR GOD,
…ANNOUNCING CHRIST.
The Institute of the Franciscan Servants of Mary
is a religious Institute of Pontifical right…
Read More
WHERE WE ARE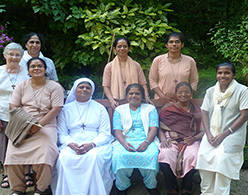 We live in communities spread across five different countries – France, India, Madagascar, Chad and England in three continents: Europe, Asia and Africa. In India we have two provinces: Bangalore and Varanasi with the sisters living and working in 45 communities.
Clareville,
We live in communities spread across five different countries – France, India, Madagascar…
Read More
Vision & Mission
Vision
Called to be partners of God Trusting in
God's Providence Grounded in His Word Clothed with His love and Compassion, We, the FSM renew our desire To walk in the foot-steps of Christ as Marie Virginie did To perform all our actions in simplicity, under the gaze of God In the Spirit of Sister and Servant.
Mission
We dedicate ourselves to works of
Mercy & Education To protect and
promote the life and dignity of the poor
and the marginalized, children, young
girls and women, by being the voice of
the voiceless, in a spirit of sister and
servant.
Our Videos
Messengers of Mercy – Servants of Mary, Ministers to the Sick